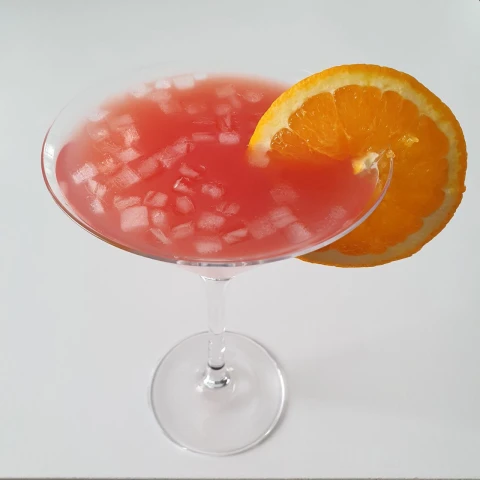 Duck On The Beach
The Duck On The Beach is a fun variation on the well-known cocktail; Sex on the beach. An easy cocktail to make and is perfect to drink on a summer day! Put it together and 'come on move your body'!
Share Duck On The Beach on social media
Preparation
Step 1 of 5

Take a martini glass and fill it with crushed ice.

Step 2 of 5

Add a dash of orange juice.

Step 3 of 5

Then add the 2 Flügels.

Step 4 of 5

Finally, pour in a splash of Peachtree and vodka.

Step 5 of 5

Garnish with a slice of orange.
Related cocktails by taste
Related cocktails by color