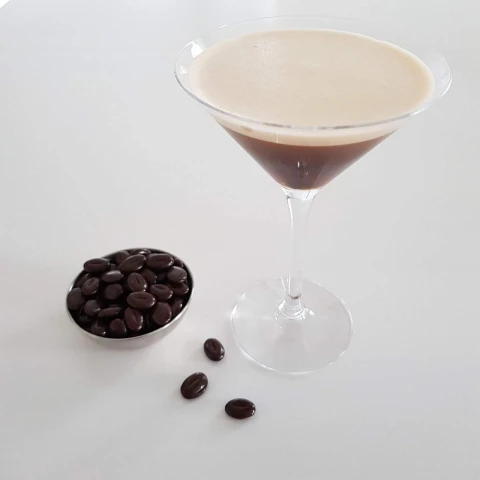 Espresso Martini
The Espresso Martini is the cocktail for you if you love coffee and also enjoy a cocktail from time to time! Espresso, or the small cup of strong coffee, is mixed with Kahlúa and vodka in this cocktail.
Share Espresso Martini on social media
Preparation
Step 1 of 6

Make a cup of espresso and let it cool before making the cocktail.

Step 2 of 6

Grab a martini glass and fill with ice cubes to chill.

Step 3 of 6

Take a cocktail shaker and put some ice cubes in it.

Step 4 of 6

Add the vodka, Kahlúa and espresso. Shake!

Step 5 of 6

Take a martini glass and pour the cocktail through a cocktail strainer into the glass.

Step 6 of 6

Garnish with coffee beans.
Related cocktails by taste
Related cocktails by color