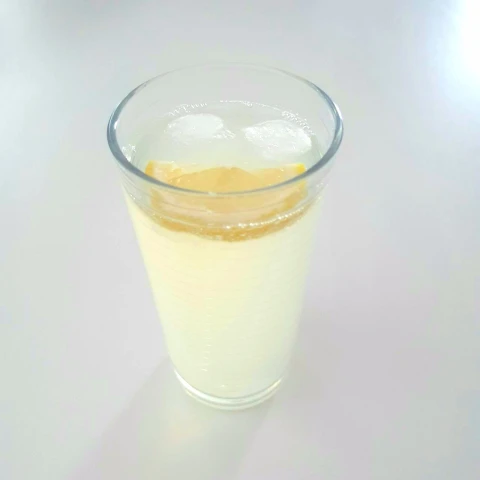 Gin Fizz
The Gin Fizz is a well-known sour but refreshing and slightly fizzy cocktail. These are also the characteristics of a fizz: a sour juice and carbonated water. It is also made with gin and sugar syrup.
Share Gin Fizz on social media
Preparation
Step 1 of 4

Take a cocktail shaker and put some ice cubes in it.

Step 2 of 4

Add the gin, sugar syrup and lemon juice. Shake!

Step 3 of 4

Pour the cocktail (with the ice cubes) into a long drink glass.

Step 4 of 4

Top up with the sparkling water and garnish with a slice of lemon.
Related cocktails by taste
Related cocktails by color