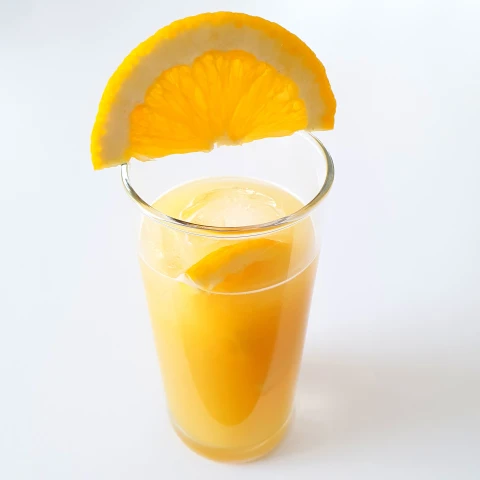 Fuzzy Navel
When it comes to the Fuzzy Navel, don't let the name of this cocktail scare you away! Because it is a very tasty combination! What the name means? Fuzzy refers to the peach schnapps in it and Navel refers to the type of orange in the orange juice. Most of all, try it out for yourself!
Share Fuzzy Navel on social media
Preparation
Step 1 of 3

Take a long drink glass (or larger glass) and put ice cubes in it.

Step 2 of 3

Add the Peachtree and orange juice.

Step 3 of 3

Stir through and garnish with a slice of orange.
Related cocktails by taste
Related cocktails by color