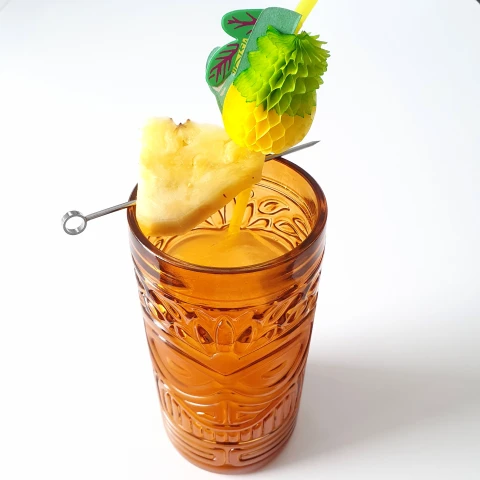 Gin Tai
The Gin Tai is a variation on the Mai Tai. In this cocktail, we have replaced the 2 kinds of rum with gin and apricot brandy. We also make it with almond syrup, lemon, orange and pineapple juice.
Share Gin Tai on social media
Preparation
Step 1 of 4

Take a cocktail glass, for example a slightly larger long drink or mai tai glass, and put some ice cubes in it.

Step 2 of 4

Add the gin, lemon juice, apricot brandy and almond syrup. Stir once.

Step 3 of 4

Then pour in the orange juice and pineapple juice.

Step 4 of 4

Stir again and garnish with a piece of pineapple.
Related cocktails by taste
Related cocktails by color