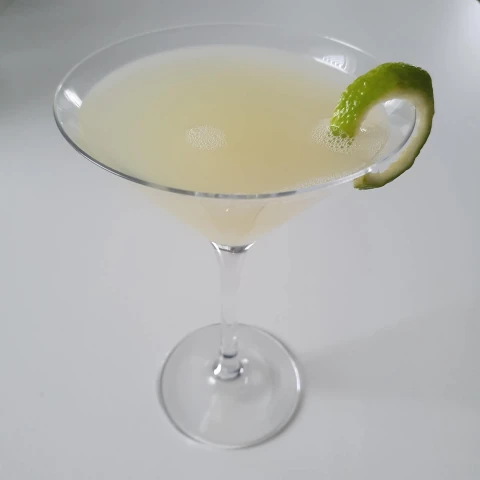 Lemon Drop Martini
The Lemon Drop Martini is the cocktail of choice if you love a little acidity! After all, you make this drink with lots of lemon juice! For the tastiest result, use fresh juice, of course. You also add vodka and sugar syrup.
Share Lemon Drop Martini on social media
Preparation
Step 1 of 4

Take a cocktail shaker and put some ice cubes in it.

Step 2 of 4

Add the vodka, lemon juice and sugar syrup and shake until the shaker is cold to the touch.

Step 3 of 4

Take a martini glass and pour the cocktail through a strainer into the glass.

Step 4 of 4

Garnish with a lime zest, if necessary.
Related cocktails by taste
Related cocktails by color