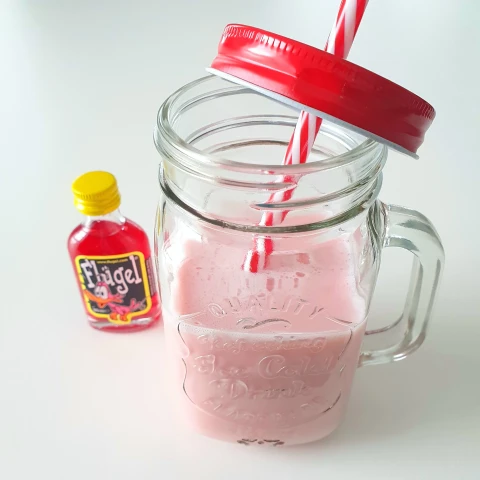 Hot Pink Chocolate
Unlike almost most cocktails, the Hot Pink Chocolate is a hot cocktail! Something different and great for a winter's day! Besides, as the name suggests, it is pink! We make it with Flügel, white chocolate and milk.
Share Hot Pink Chocolate on social media
Preparation
Step 1 of 5

Take a saucepan and put the milk in it. Warm it on the stove.

Step 2 of 5

Take a large glass, such as a mason jar, and put the white chocolate in this.

Step 3 of 5

When warm, pour the milk over the white chocolate in the glass.

Step 4 of 5

Wait a moment until melted and stir through. Also add the Flügel and stir again.

Step 5 of 5

To make it even more of a treat, put a dollop of whipped cream on top.
Related cocktails by taste
Related cocktails by color