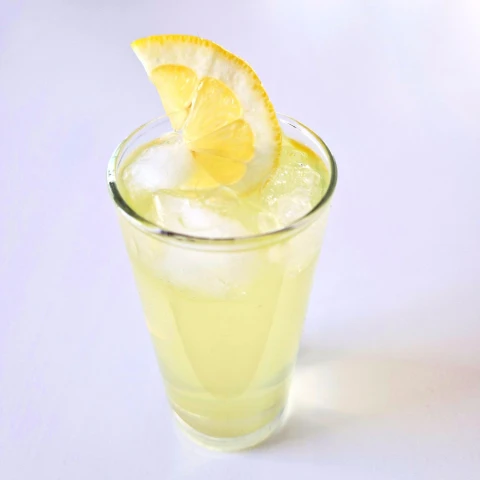 Limoncello Ice Tea
What could be better than spicing up an 'ordinary' ice tea by adding limoncello? Deliciously fresh for a hot day, for example! You can use ice tea with or without bubbles for this recipe. Try them both and see which one you like best! We have used ice tea green for this example.
Share Limoncello Ice Tea on social media
Preparation
Step 1 of 3

Take a long drink glass and put wax ice cubes in it.

Step 2 of 3

Add the limoncello and iced tea and stir.

Step 3 of 3

Garnish with a slice of lemon.
Related cocktails by taste
Related cocktails by color