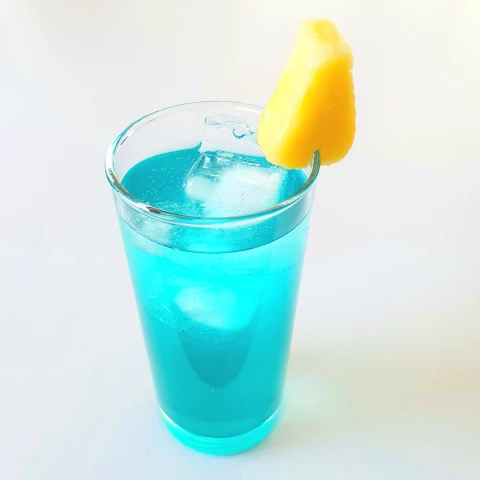 Electric Smurf
The Electric Smurf is a light bubbly cocktail with fresh flavour. You make it with Blue Curacao, Malibu, white rum, pineapple juice and Sprite. Why the word Smurf is in the name we probably don't need to explain!
Share Electric Smurf on social media
Preparation
Step 1 of 5

Take a cocktail shaker and put ice cubes in it.

Step 2 of 5

Add the white rum, Malibu, Blue Curaçao and pineapple juice. Shake!

Step 3 of 5

Take a long drink glass and put ice cubes in it.

Step 4 of 5

Pour the cocktail through a strainer into the glass.

Step 5 of 5

Top with the Sprite and garnish with a piece of pineapple.
Related cocktails by taste
Related cocktails by color