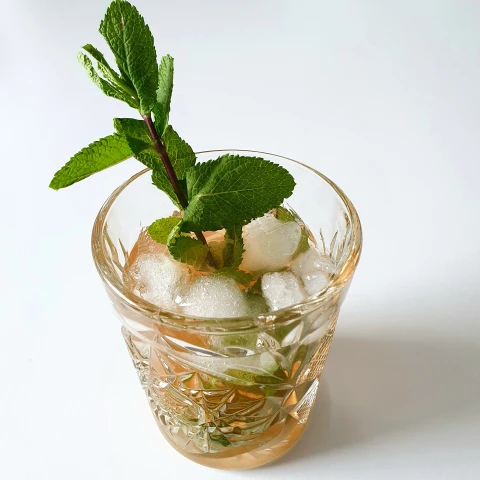 Rocket Mojito
The Mojito is the ideal cocktail to vary considerably. In this variation of the popular cocktail, we use Rocketshot. And the nice thing is, Rocketshot comes in 3 flavours. So you can make 3 different variations! This Rocket Mojito is with the original Rocketshot. Also check out the Pink Rocket Mojito & Sour Rocket Mojito!
Share Rocket Mojito on social media
Preparation
Step 1 of 4

Grab a mojito glass or long drink, take the mint leaves from 1 sprig and gently crush them between your hands (by clapping) and add to the glass.

Step 2 of 4

Add the cane sugar, Rocketshot, rum and lime juice and stir briefly.

Step 3 of 4

Add crushed ice and the lime wedges.

Step 4 of 4

Top with the sparkling water and garnish with a sprig of mint.
Related cocktails by taste
Related cocktails by color