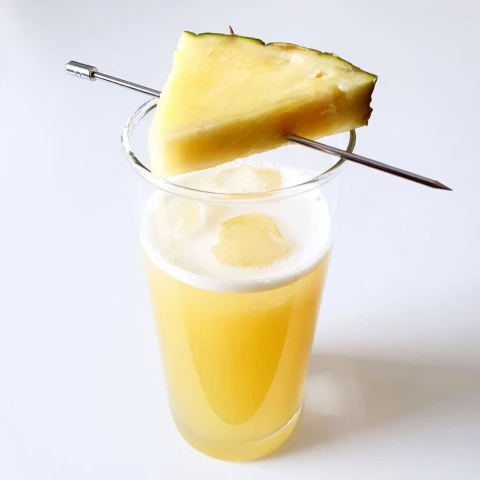 Pineapple Fizz
The Pineapple Fizz is a summery and fruity drink based on rum. The fizz is found in the addition of sparkling water.
Share Pineapple Fizz on social media
Preparation
Step 1 of 5

Take a cocktail shaker and put ice cubes in it.

Step 2 of 5

Add the rum, pineapple juice and sugar syrup. Shake!

Step 3 of 5

Take a long drink glass or tumbler and put ice cubes in it.

Step 4 of 5

Pour the cocktail through a strainer into the glass.

Step 5 of 5

Top up with the sparkling water. Garnish with a pineapple wedge if necessary.
Related cocktails by taste
Related cocktails by color