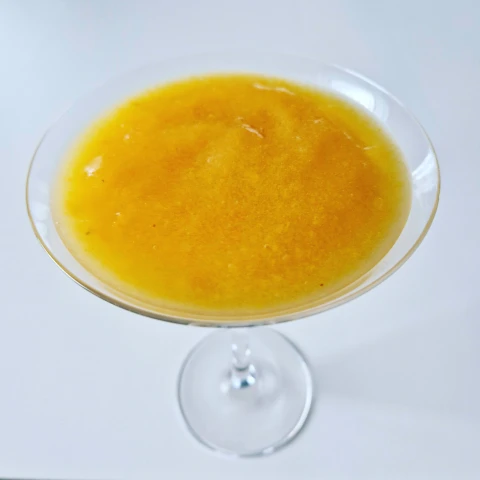 Apricot Daiquiri
We made this delicious daiquiri with apricots. However, we did freeze them first after slicing them so your cocktail is nice and slushy afterwards! Make it easy in a blender and then pour it into a martini glass!
Share Apricot Daiquiri on social media
Preparation
Step 1 of 3

Grab a blender, or hand blender with mixing bowl, and add the frozen apricot.

Step 2 of 3

Add the other ingredients as well and mix until combined.

Step 3 of 3

Take a martini glass and pour the cocktail into it.
Related cocktails by taste
Related cocktails by color