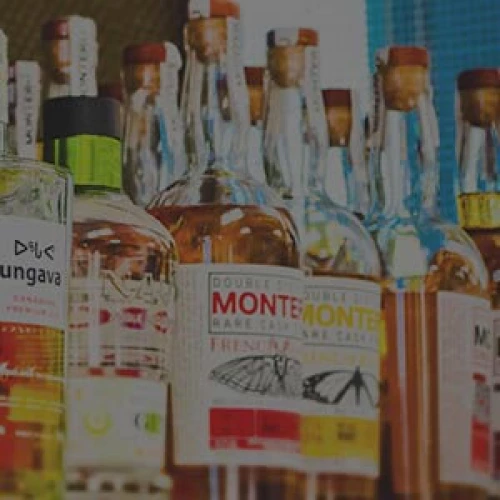 Old Fashioned
The Old Fashioned is a cocktail you have to know! It is a true classic that you see on every cocktail menu. Traditionally, it is made with bourbon whiskey, but if another whiskey is your favourite, you can of course make it with that too!
Share Old Fashioned on social media
Preparation
Step 1 of 3

Take a tumbler and put in the cane sugar with the drops of Angostura bitters. Mix this with a bar spoon. Don't have cane sugar at home but do have sugar syrup? Then you can use this too. In that case, count 10 ml per glass.

Step 2 of 3

Add 1 large ice cube or 2 smaller ice cubes and the whiskey. Stir for a few more minutes.

Step 3 of 3

Cut a piece of the peel of the orange, squeeze it over the glass and then add it.
Related cocktails by taste
Related cocktails by color