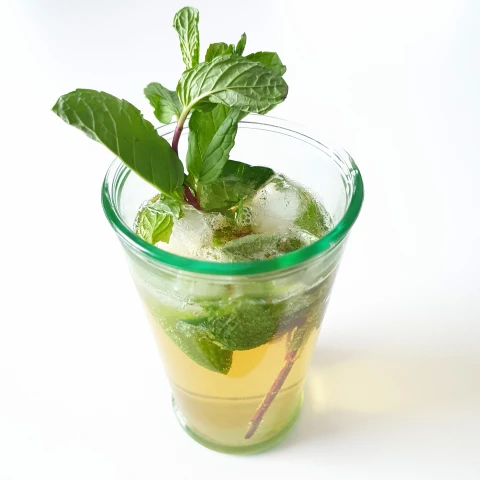 Whiskey Mojito
In this variation on the Mojito, we use whiskey to make it! Flavour it yourself by adding more or less cane sugar. And another tip: try it with a little honey in it too!
Share Whiskey Mojito on social media
Preparation
Step 1 of 4

Take a mojito glass or long drink and add the lime wedges and mint leaves. Muddle this with a muddler (or the back of a spoon).

Step 2 of 4

Add the whiskey and cane sugar. Stir once.

Step 3 of 4

Add crushed ice and top off with the sparkling water.

Step 4 of 4

Stir again if necessary. Garnish with a sprig of mint.
Related cocktails by taste
Related cocktails by color