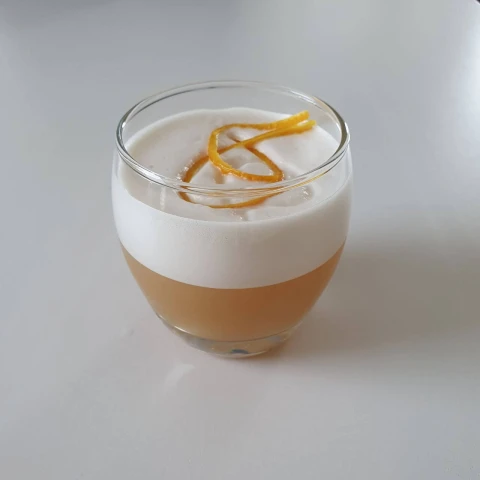 Amaretto Sour
The Amaretto Sour is a cocktail with, as the name suggests, amaretto, as well as lemon juice, sugar syrup, egg and angostura bitters. It is a delicious combination of sweet and sour.
Share Amaretto Sour on social media
Ingredients
Angostura bitters

1

dashes
Preparation
Step 1 of 4

Separate the egg white from the yolk and put only the egg white, along with the amaretto, lemon juice, sugar syrup, angostura bitters and a few ice cubes in a cocktail shaker.

Step 2 of 4

Shake well until the cocktail shaker feels cold to the touch.

Step 3 of 4

Fill a tumbler with a few ice cubes and, using a strainer, pour in the contents of the cocktail shaker.

Step 4 of 4

Garnish with a thinly sliced peel of an orange.
Related cocktails by taste
Related cocktails by color
Cocktails in same category