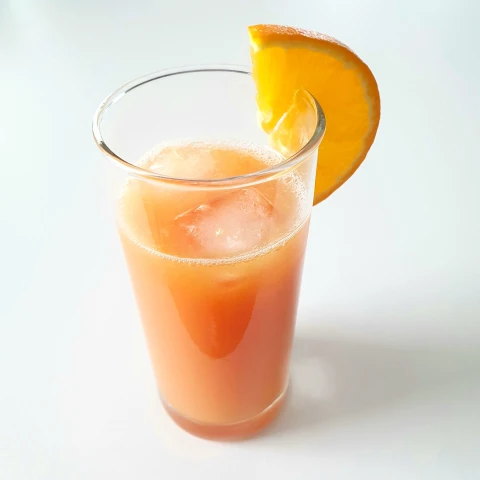 Passoa Orange
The Passoa Jus is a nice sweet drink but not too sweet. It was 1 of the drinks you drank while 'drinking in' before going out!
Share Passoa Orange on social media
Preparation
Step 1 of 3

Grab a long drink glass and put a few ice cubes in it.

Step 2 of 3

Add the vodka, Passoa and orange juice.

Step 3 of 3

Stir once and garnish with a slice of orange.
Related cocktails by taste
Related cocktails by color