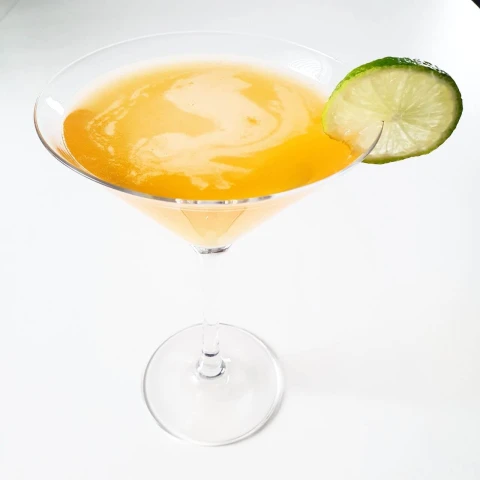 Spanish Margarita
The Margarita is originally a Mexican cocktail, but this cocktail is with a Spanish twist. That's because of the addition of the Spanish liqueur: Licor 43. This makes it a little less strong as the tequila is more in the background and at the same time gives the drink a nice orange colour!
Share Spanish Margarita on social media
Preparation
Step 1 of 3

Take a cocktail shaker and put some ice cubes in it.

Step 2 of 3

Add the Licor 43, tequila, lime juice and orange bitters and shake!

Step 3 of 3

Pour the cocktail through a strainer into a margarita glass. Garnish with a slice of lime.
Related cocktails by taste
Related cocktails by color