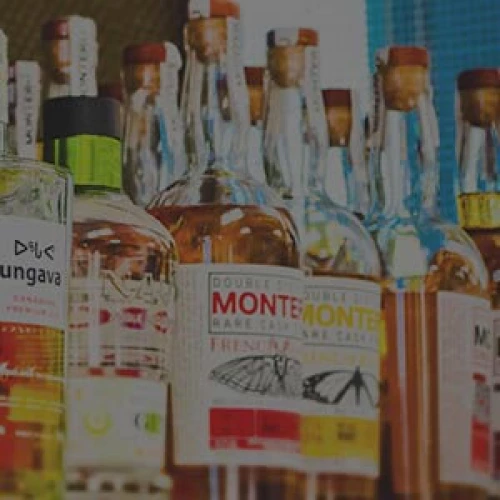 Passoa-Pineapple Granita
The Passoa-Pineapple Granita is something different! But keep in mind that it will take some time to prepare! You have to wait about 4 hours for the mixture to freeze in the freezer. But that doesn't make the drink any less delicious! Try it as a tasty refreshment for summer! PLEASE NOTE: this recipe is for 4 people!
Share Passoa-Pineapple Granita on social media
Preparation
Step 1 of 6

Grab a sealable container of about 1 litre in suitable for the freezer.

Step 2 of 6

Pour in the pineapple juice, squeeze in the limes (about 3 tbsp) and add 30 ml of Passoa.

Step 3 of 6

Stir briefly and put the container in the freezer for at least 4 hours. Every hour, stir the mixture loose with a fork.

Step 4 of 6

Just before serving the cocktail, slice the passion fruit.

Step 5 of 6

After at least 4 hours, remove the container from the freezer and serve the granita in a tumbler or ice cream coupe.

Step 6 of 6

Pour the rest of the Passoa over it and garnish with half a passion fruit per person.
Related cocktails by taste
Related cocktails by color