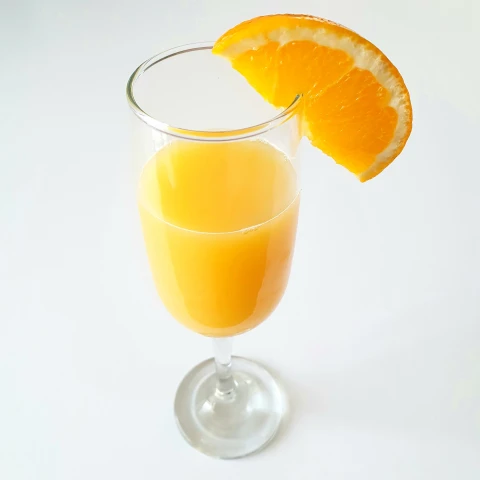 Mimosa
Easy to make and deliciously fresh. For the Mimosa, you will need orange juice, freshly squeezed is highly recommended, and a bottle of prosecco. The division of the orange juice and champagne is half to half. As an extra touch, you can add Cointreau to enhance the flavour of orange. This cocktail is often drunk with a celebratory breakfast.
Share Mimosa on social media
Preparation
Step 1 of 3

Pour the orange juice into a champagne flûte.

Step 2 of 3

Top up with the Prosecco.

Step 3 of 3

Stir gently and then pour in the Cointreau.
Related cocktails by taste
Related cocktails by color
Cocktails in same category