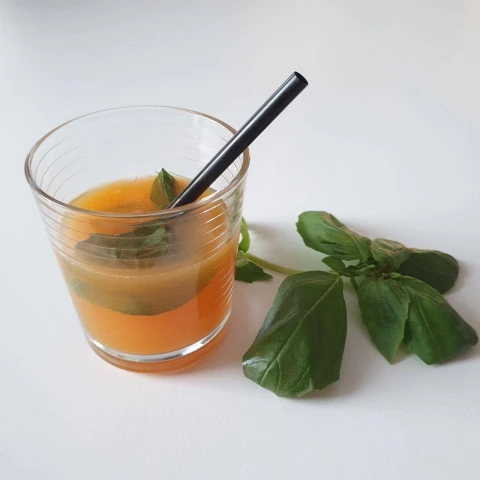 Cointreau Carrot
A cocktail with carrot juice, now that sounds healthy! A delicious change from all that Sinterklaas Eve sweetness! But of course you can drink this cocktail any other day of the year too!
Share Cointreau Carrot on social media
Preparation
Step 1 of 4

Take a tumbler and put the basil leaves in here. Crush them a little before putting them in the glass.

Step 2 of 4

Put some ice cubes in the glass.

Step 3 of 4

Pour in the Cointreau, lime juice and carrot juice.

Step 4 of 4

Stir once and enjoy!
Related cocktails by taste
Related cocktails by color
Cocktails in same category