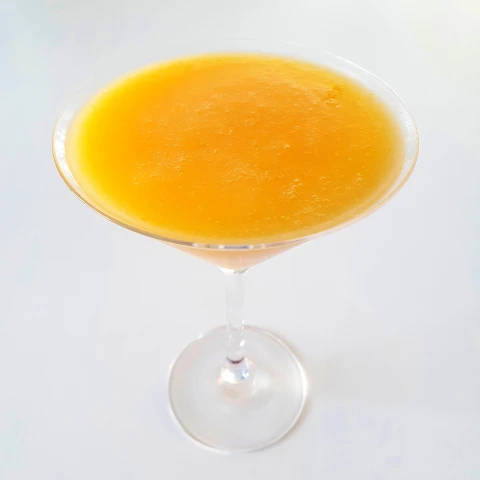 Peach Daiquiri
We make the Peach Daiquiri in a blender with frozen fruit. It is a fruity but strong cocktail. We make it with peach, white rum, cane sugar and lime juice.
Share Peach Daiquiri on social media
Preparation
Step 1 of 4

Take a blender and put the frozen peach pieces, white rum and lime juice in it.

Step 2 of 4

Then add the cane sugar (to taste). Tip: instead of cane sugar, you can also use sugar syrup. In that case, count about 15 ml per person.

Step 3 of 4

Blend everything together well so that it becomes one.

Step 4 of 4

Pour your cocktail into a martini glass.
Related cocktails by taste
Related cocktails by color