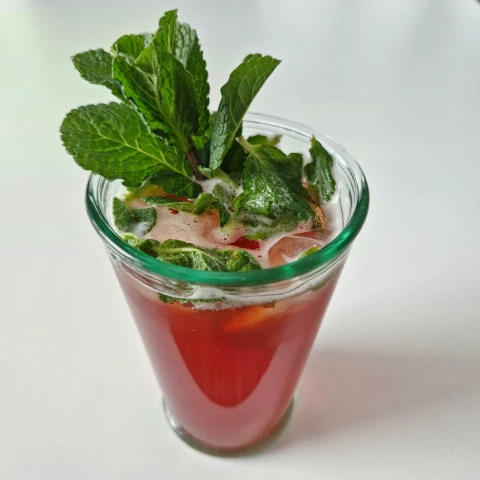 Cherry Beer Mojito
The Mojito is a cocktail you can vary endlessly with! In this variation, we made it with kriek! Kriek is typical Belgian cherry beer and has a sweet taste. We also make this cocktail with rum, sugar syrup and fresh lime juice!
Share Cherry Beer Mojito on social media
Preparation
Step 1 of 4

Take a mojito glass and put in the mint leaves from 1 sprig.

Step 2 of 4

Add the sugar syrup, lime juice and white rum.

Step 3 of 4

Stir once and add some ice cubes.

Step 4 of 4

Finally, add the cherry beer and garnish with a sprig of mint.
Related cocktails by taste
Related cocktails by color