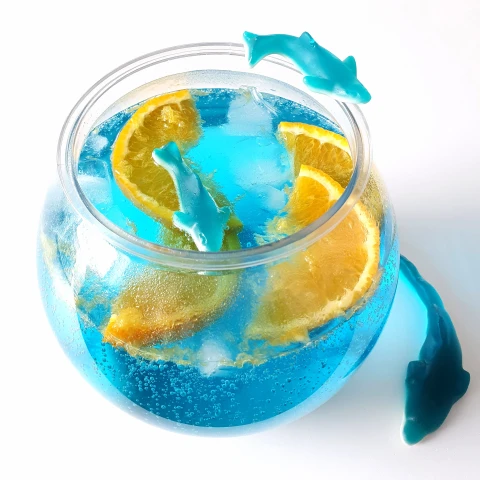 The Fishbowl
Everyone knows the fishbowl, a real together-drinking cocktail that reminds you of sun, sea and beach! Make it even more festive with candy dolphins, orcas and green candy strands as seaweed! Note: the ingredients below are based on making 1 fishbowl!
Share The Fishbowl on social media
Preparation
Step 1 of 5

Take a fishbowl and put some ice cubes in it.

Step 2 of 5

Cut the orange into slices and add them.

Step 3 of 5

Pour in the vodka, Blue Curaçao, Malibu and Peachtree.

Step 4 of 5

Top with the Sprite.

Step 5 of 5

Stir once and garnish with candy fish. Enjoy!
Related cocktails by taste
Related cocktails by color
Cocktails in same category