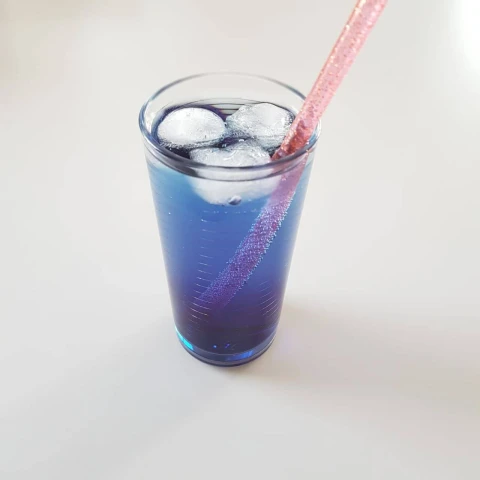 Purple Rain
Purple Rain is not only a song by Prince, but also a surprisingly delicious cocktail! The cocktail has a smooth taste and is dangerously delicious! You make it with Blue Curaçao, Flügel and Sprite. The combination of the blue orange liqueur and Flügel creates the beautiful purple colour!
Share Purple Rain on social media
Preparation
Step 1 of 3

Take a long drink glass and put some ice cubes in it.

Step 2 of 3

Pour in the Blue Curaçao, Flügel and finally the Sprite.

Step 3 of 3

Garnish with a straw and stir your cocktail with it.
Related cocktails by taste
Related cocktails by color