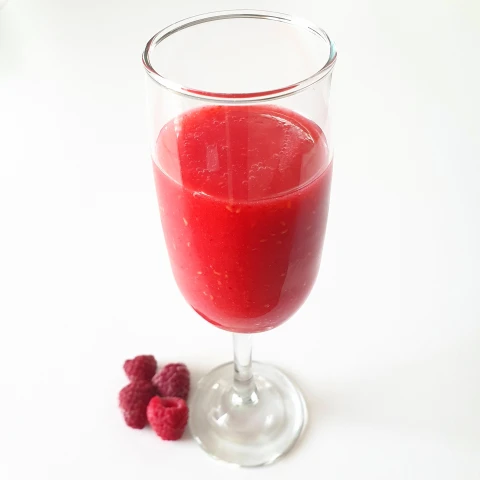 Raspberry Sgroppino
We also have the 'regular' Sgroppino on this site, but this one is a bit different! We did use the same ice cream here but we added raspberries. But of course the name gave that away. This makes it taste a bit sweeter than the original and gives it a nice pink colour!
Share Raspberry Sgroppino on social media
Ingredients
Lemon sorbet ice cream

125

ml
Preparation
Step 1 of 4

Grab a bowl and get the mixer ready.

Step 2 of 4

Add the ice cream and raspberries.

Step 3 of 4

Beat with a mixer while pouring in the prosecco and vodka little by little.

Step 4 of 4

Grab a champagne flûte and pour the sgroppino into it when it has become a nice whole. Serve immediately!
Related cocktails by taste
Related cocktails by color