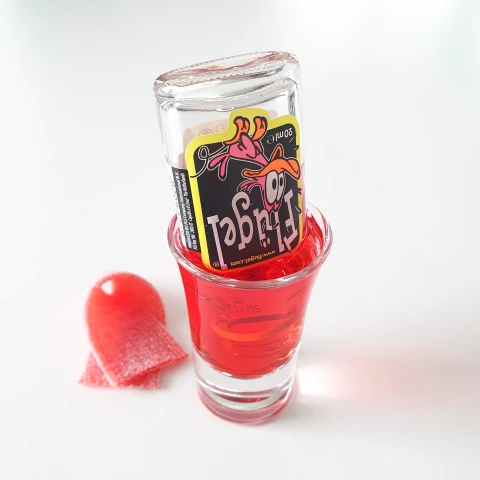 Sour Roll Shot
Ever had a shot with an upside-down bottle of Flügel AND a sour roll! Tadaaaa, here is the Sour Roll Shot! Super easy to make and very tasty too. Bottoms up!
Share Sour Roll Shot on social media
Preparation
Step 1 of 3

Take a shot glass and pour the Rocketshot Sour into it.

Step 2 of 3

Unscrew the cap from the bottle of Flügel and put it upside down in the glass.

Step 3 of 3

Serve with the sour roll.
Related cocktails by taste
Related cocktails by color
Cocktails in same category