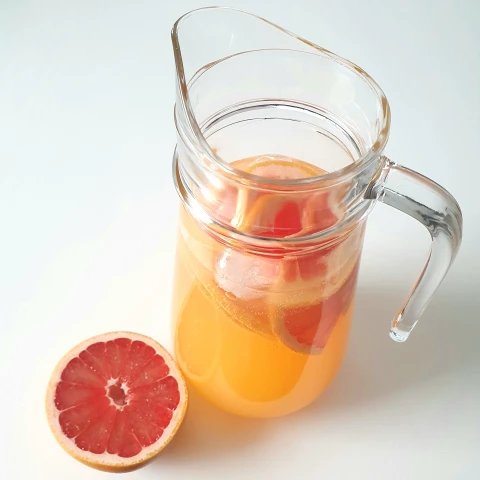 Rocket Lemonade
The Rocket Lemonade is a nice summery and fruity drink that we make in a pitcher. That makes this cocktail perfect for sharing nicely and enjoying a lovely summer day!
Share Rocket Lemonade on social media
Preparation
Step 1 of 3

Take a carafe and put ice cubes in it.

Step 2 of 3

Add the grapefruit slices, vodka and Rocketshot.

Step 3 of 3

Top with the sinas and gently stir once.
Related cocktails by taste
Related cocktails by color
Cocktails in same category