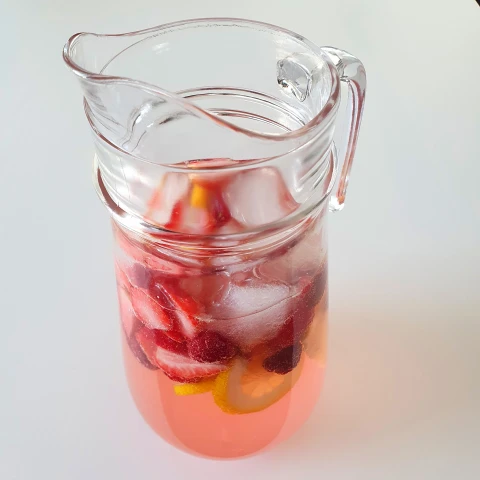 Limoncello Sangria
A delicious sangria with the addition of limoncello! We made this recipe with sparkling rosé, but you can also use 'regular' rosé or prosecco. Plenty of variations in any case and plenty of fresh fruit! Note: the ingredients below are for making 1 carafe!
Share Limoncello Sangria on social media
Preparation
Step 1 of 3

Cut the lemon into slices and the strawberries into slices. Take a carafe and put the lemon, strawberries and raspberries in it.

Step 2 of 3

Then pour in the limoncello and your chosen bubble.

Step 3 of 3

Stir briefly and add ice cubes.
Related cocktails by taste
Related cocktails by color
Cocktails in same category