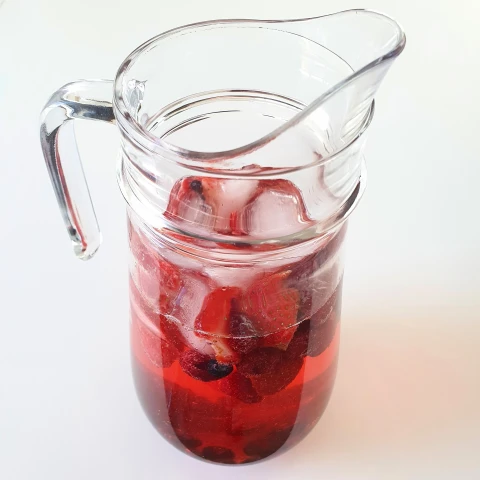 Flügel Sangria
Make a playful take on this originally Spanish popular drink by making it with Flügel! Ideal for drinking with several people. This recipe is based on making 1 carafe. Add more fruit or of course more Flügel to taste!
Share Flügel Sangria on social media
Preparation
Step 1 of 4

Take a carafe and put ice cubes in it.

Step 2 of 4

Add the (frozen) fruit.

Step 3 of 4

Then pour in the prosecco, Flügel and sparkling water.

Step 4 of 4

Stir once and enjoy!
Related cocktails by taste
Related cocktails by color
Cocktails in same category