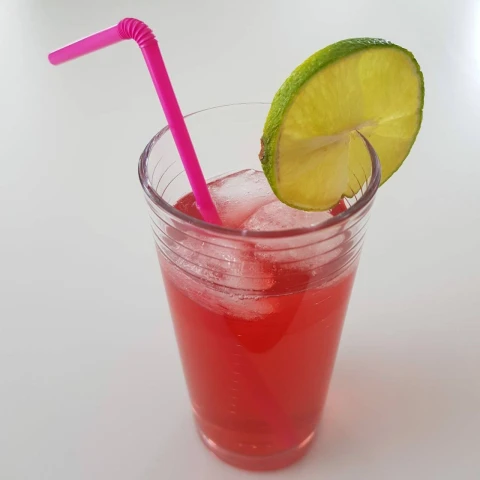 Sea Breeze
The Sea Breeze is a fruity cocktail that we briefly shake and then pour into the glass. The slice of lime on the rim is not just for decoration, but is also refreshing to squeeze (lightly) into the cocktail
Share Sea Breeze on social media
Preparation
Step 1 of 4

Take a cocktail shaker and put some ice cubes in it.

Step 2 of 4

Add all 3 ingredients and shake!

Step 3 of 4

Put some ice cubes in a long drink glass and pour in the cocktail through a strainer.

Step 4 of 4

Garnish with a slice of lime.
Related cocktails by taste
Related cocktails by color