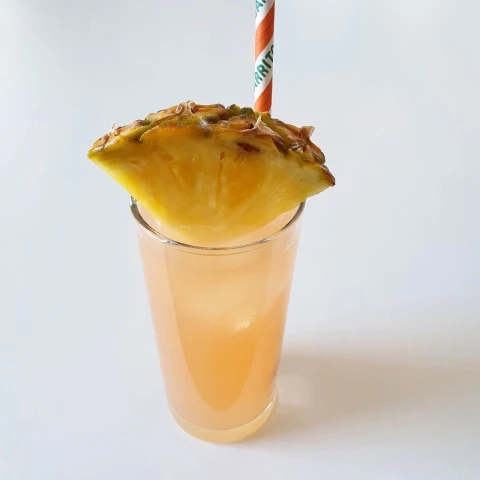 Guava Lemonade
The Guava Lemonade is a tasty mocktail that is easy to whip up after a long day at work. Its flavour is fruity and the addition of Jarritos Guava and Jarritos Mineragua makes it nicely fizzy.
Share Guava Lemonade on social media
Preparation
Step 1 of 4

Take a long drink glass and put some ice cubes in it.

Step 2 of 4

Add the pineapple juice, coconut water and lime juice. Stir once.

Step 3 of 4

Then pour in the Jarritos Mineragua and Jarritos Guava.

Step 4 of 4

Stir again and garnish with a piece of pineapple.
Related cocktails by taste
Related cocktails by color
Cocktails in same category