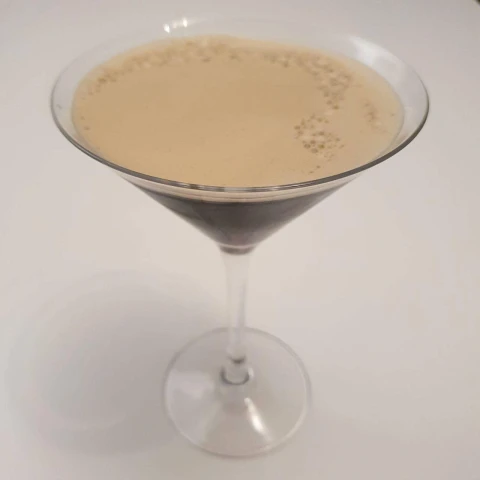 Marron 43
The Marron 43 is definitely a cocktail for the coffee lovers among us! Make sure you let the coffee cool down well before you continue making the cocktail. Besides espresso, we add Kahlùa and Licor 43. By shaking it well with ice, you can then enjoy a delicious coffee cocktail. Very tasty to drink after dinner!
Share Marron 43 on social media
Preparation
Step 1 of 4

Make a cup of espresso. Let it cool sufficiently before continuing.

Step 2 of 4

Take a cocktail shaker and put ice cubes in it.

Step 3 of 4

Add the Kahlua, the Licor 43 and 30 ml of the espresso. Shake!

Step 4 of 4

Take a martini glass and pour the cocktail through a strainer into the glass.
Related cocktails by taste
Related cocktails by color
Cocktails in same category