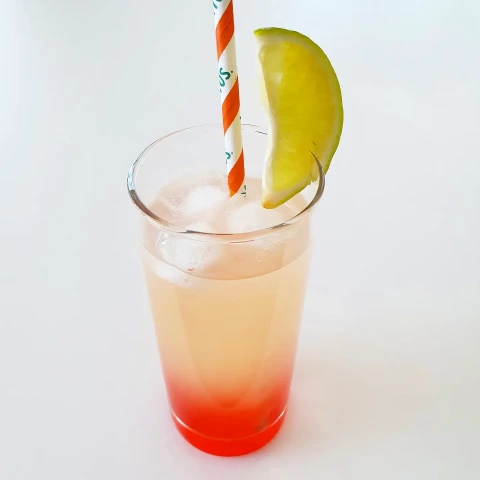 Ginger Lime Fizz
The Ginger Lime Fizz is a slightly fresh and fizzy mocktail that we make directly in the glass. You can still clearly taste the flavour of ginger beer and the addition of lime juice and Jarritos Lime gives it a nice freshness.
Share Ginger Lime Fizz on social media
Preparation
Step 1 of 4

Take a long drink glass and put some ice cubes in it.

Step 2 of 4

Add the lime juice, ginger beer and Jarritos Lime. Stir once.

Step 3 of 4

Add a dash of grenadine and don't stir!

Step 4 of 4

Garnish with a slice of lime.
Related cocktails by taste
Related cocktails by color
Cocktails in same category