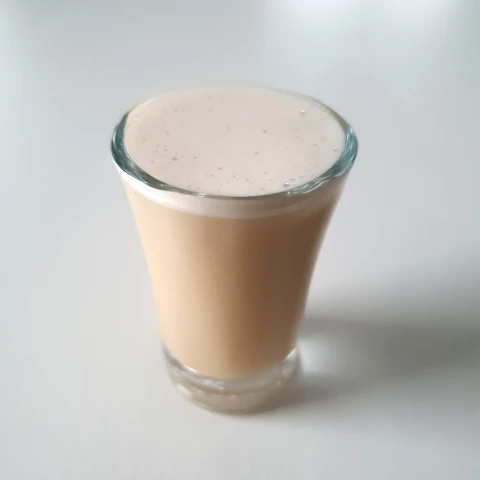 Nutty Irishman
We made the Nutty Irishman as a shot in this example, but you can also drink it in a tumbler with ice. It is a drink based on 2 liqueurs and is often drunk after dinner. It is nice and creamy and reminds you of Ferrero Rocher!
Share Nutty Irishman on social media
Preparation
Step 1 of 3

Take a cocktail shaker and put some ice in it.

Step 2 of 3

Add the 2 liqueurs and shake!

Step 3 of 3

Grab a shot glass and pour the cocktail through a strainer into the glass.
Related cocktails by taste
Related cocktails by color
Cocktails in same category