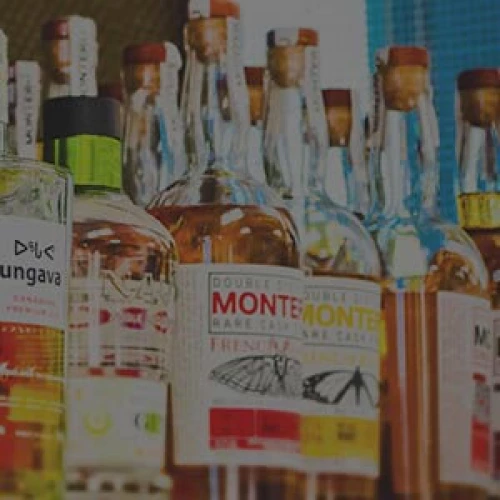 Piña Colada Slush
The Piña Colada Slush, yet another variation on the original cocktail. The ingredients are almost the same, only you make this one with coconut cream instead of coconut milk and with coconut ice cream to make it nice and thick.
Share Piña Colada Slush on social media
Preparation
Step 1 of 4

Take a blender and put some ice cubes in it.

Step 2 of 4

Add the Malibu, pineapple juice, coconut cream and coconut ice cream.

Step 3 of 4

Blend until unified.

Step 4 of 4

Take a wine glass and pour the cocktail into it. Garnish with a piece of pineapple.
Related cocktails by taste
Related cocktails by color