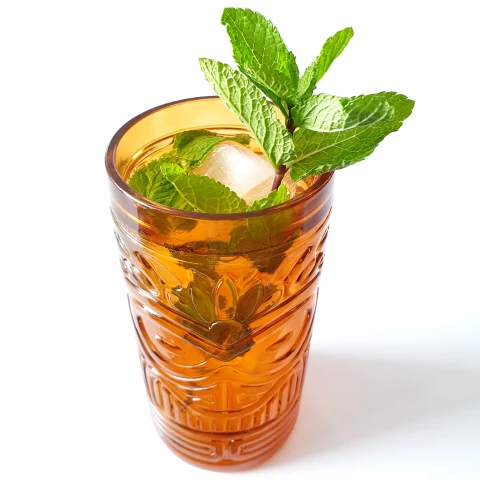 Mai Tai
The Mai Tai is one of the most popular tiki cocktails! With the tiki cocktail, you imagine yourself in a world full of bamboo bars, Hawaii shirts, cocktails and coconuts! Make this exotic cocktail yourself and enjoy!
Share Mai Tai on social media
Preparation
Step 1 of 4

Take a tiki glass and put some ice cubes in it.

Step 2 of 4

Next, grab a cocktail shaker and put in the 2 kinds of rum, the Cointreau, the almond syrup and the lime juice. Shake!

Step 3 of 4

Pour the cocktail into the glass and garnish with a sprig of mint and a slice of lime. Think the cocktail is too strong? Then add 5 to 10 ml of sugar syrup.

Step 4 of 4

Garnish with a sprig of mint.
Related cocktails by taste
Related cocktails by color