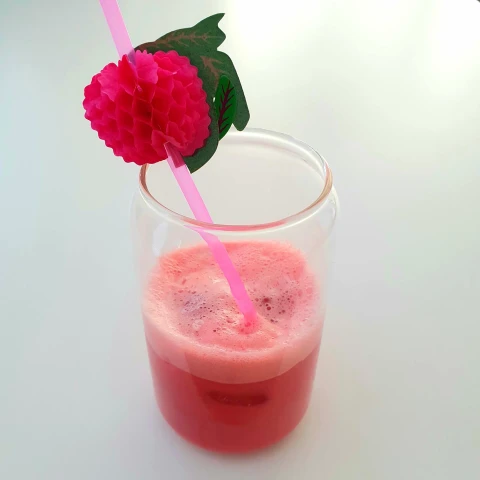 Pink 43
The Pink 43 is a 'soft' cocktail with a slightly sweet taste. This mellow feel is because we make it with milk and Licor 43. It owes its pink colour to the addition of a dash of grenadine.
Share Pink 43 on social media
Preparation
Step 1 of 3

Take a long drink glass and put some ice cubes in it.

Step 2 of 3

Next, grab a cocktail shaker and put in the Licor 43, the (cold) milk and the grenadine. Shake!

Step 3 of 3

Pour the cocktail into the glass and garnish with a straw.
Related cocktails by taste
Related cocktails by color