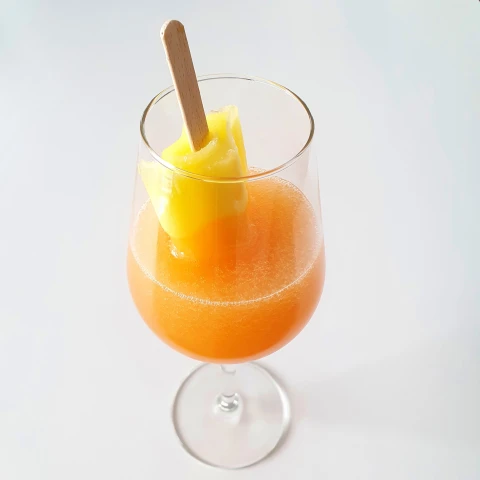 Rocketmix
The name Rocketmix is the perfect name for this cocktail. After all, it contains Rocket Shot, but also rocket ice cream! We also add some orangeade and voila!
Share Rocketmix on social media
Preparation
Step 1 of 3

Grab a blender and add the Rocketshot, orange soda and 1 rocket ice cream (without the stick) per person. Blend together!

Step 2 of 3

Take a white wine glass and put some ice cubes in it.

Step 3 of 3

Pour the cocktail into the glass and garnish with a rocket ice cream!
Related cocktails by taste
Related cocktails by color