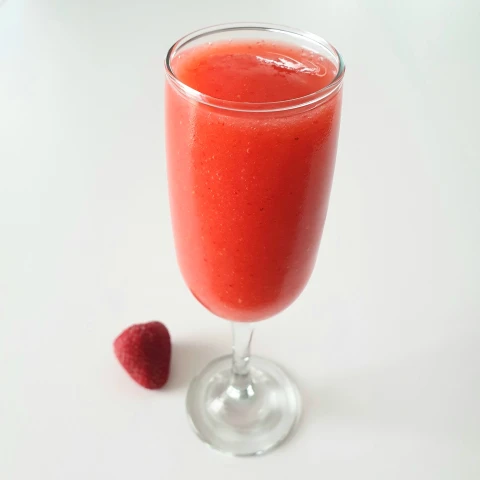 Strawberry sgroppino
Originally a fresh Northern Italian drink, the Sgroppino is a perfect combination between a cocktail and an ice cream. The strawberry sgroppino is a delicious variation on the flavours of the original! Drink it between dishes or as a dessert.
Share Strawberry sgroppino on social media
Ingredients
Lemon sorbet ice cream

125

ml
Preparation
Step 1 of 4

Grab a bowl and get the mixer ready.

Step 2 of 4

Add the ice cream and strawberries.

Step 3 of 4

Beat with a mixer while pouring in the prosecco and vodka little by little.

Step 4 of 4

Grab a champagne flûte and pour in the sgroppino when it has become a nice whole. Enjoy!
Related cocktails by taste
Related cocktails by color