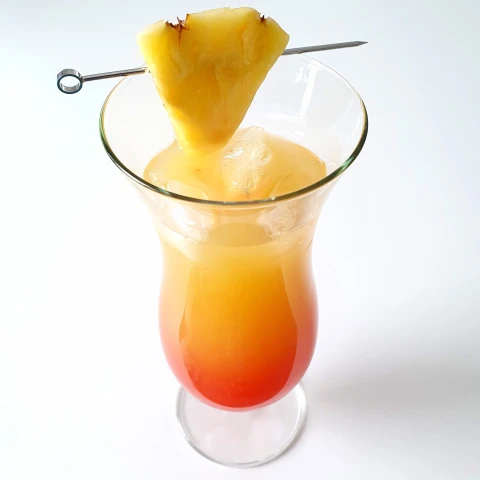 Bahama Mama
The Bahama Mama is a delicious cocktail with tropical flavours. It is therefore very nice to drink on a summer's day and imagine yourself in a sunny country on the beach! Most cocktails are made in a cocktail shaker, but you don't need one for this one!
Share Bahama Mama on social media
Preparation
Step 1 of 4

Take a hurricane glass and put some ice cubes in it.

Step 2 of 4

Add the white and dark rum, Malibu, pineapple juice, orange juice and lime juice. For the tastiest results, use fresh juices!

Step 3 of 4

Finally, pour in a splash of grenadine.

Step 4 of 4

Garnish with a piece of pineapple.
Related cocktails by taste
Related cocktails by color