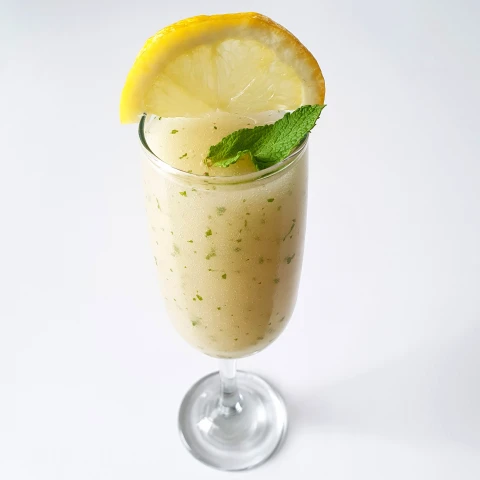 Ice Tea Sgroppino
Many people know the regular sgroppino, but have you ever had the ice tea variant? In this recipe, the prosecco is replaced by ice tea. With this addition and mixing in the mint leaves, it tastes very nice and fresh!
Share Ice Tea Sgroppino on social media
Ingredients
Lemon sorbet ice cream

250

ml
Preparation
Step 1 of 5

Clean the lemon and cut one slice from it per glass. Get the mixer ready.

Step 2 of 5

Take a bowl and put the ice cream in it. Also add the mint leaves.

Step 3 of 5

Using a mixer, mix in the iced tea bit by bit first, followed by the vodka.

Step 4 of 5

Grab champagne flutes and pour the cocktail into them when it has become a nice whole.

Step 5 of 5

Garnish with a slice of lemon and serve immediately.
Related cocktails by taste
Related cocktails by color