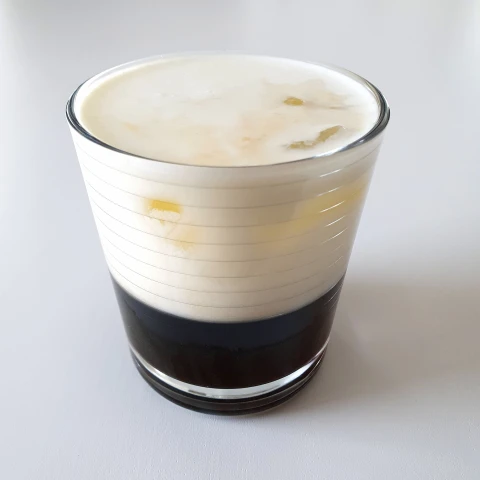 White Russian
The White Russian is a cocktail you make with Kahlúa, vodka and liquid whipped cream. Just like a Black Russian, but with cream! This cocktail is highly recommended to drink after dinner.
Share White Russian on social media
Ingredients
Liquid whipped cream

20

ml
Preparation
Step 1 of 4

Fill a tumbler glass with some ice cubes.

Step 2 of 4

Pour the Kahlúa first.

Step 3 of 4

Next, grab a cocktail shaker and add the vodka and liquid whipped cream. Shake!

Step 4 of 4

Take a (bar) spoon and pour in the mixed vodka and whipped cream over the back side of the spoon. Doing it this way preserves the beautiful colour effect. Do stir it a bit when you are about to drink it.
Related cocktails by taste
Related cocktails by color
Cocktails in same category