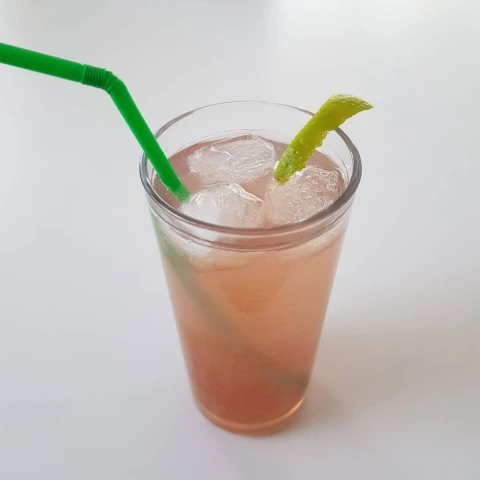 Flower Cooler
Floradora Cooler. From the name of this cocktail, you have no idea what it will taste like and what it is! It is a cocktail made with gin, lime juice, icing sugar, sparkling water and grenadine. It has a slightly sweet taste, but if you like it more sweet, replace the sparkling water with ginger ale!
Share Flower Cooler on social media
Preparation
Step 1 of 4

Take a long drink glass and put a few ice cubes in it.

Step 2 of 4

Add the gin, lime juice, grenadine, icing sugar and 40 ml of sparkling water.

Step 3 of 4

Stir briefly and add the rest of the sparkling water and stir again.

Step 4 of 4

Place a strip of lime peel in the glass as a garnish.
Related cocktails by taste
Related cocktails by color