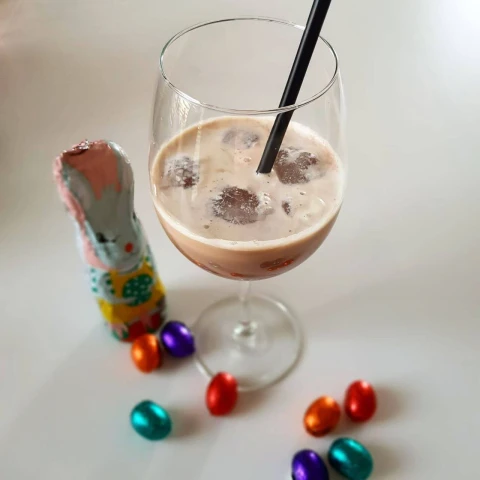 The Easterbunny
The Easterbunny, dangerously delicious! Just like drinking an 'ordinary' chocolate milk, but when you have had 2 you clearly notice the difference! Besides chocolate milk, you make this cocktail with cream, vodka and Kahlúa.
Share The Easterbunny on social media
Preparation
Step 1 of 4

Take a red wine glass and fill it with some ice cubes.

Step 2 of 4

In a cocktail shaker, put some ice cubes and add the Kahlúa, vodka and cream. Shake this well,

Step 3 of 4

Through a cocktail strainer, pour the contents of the cocktail shaker into the red wine glass.

Step 4 of 4

Finally, add the Chocomel and serve with a straw.
Related cocktails by taste
Related cocktails by color
Cocktails in same category