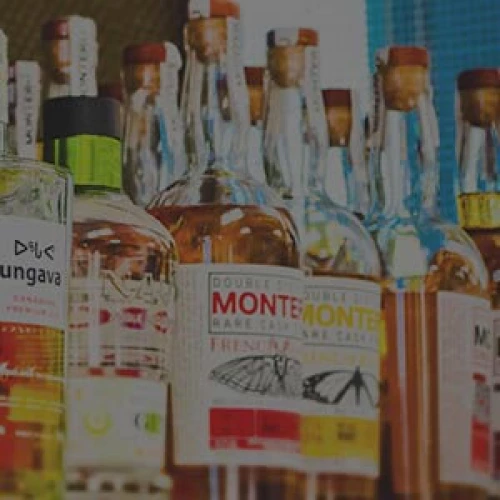 Piña Colada Smoothie
We make the 'regular' Piña Colada with pineapple juice, coconut milk and Malibu, but in this non-alcoholic version we did things a little differently! We turned it into a smoothie by using fresh pineapple and of course omitting the Malibu. We replaced that with maple syrup. A very tasty non-alcoholic Piña Colada that you should definitely try!
Share Piña Colada Smoothie on social media
Preparation
Step 1 of 4

Grab a blender and put the fresh pineapple pieces in here with the maple syrup and coconut milk.

Step 2 of 4

Blend it into a smoothie.

Step 3 of 4

Take a hurricane glass and put some ice cubes in it.

Step 4 of 4

Pour the smoothie into the glass and garnish with a piece of pineapple.
Related cocktails by taste
Related cocktails by color
Cocktails in same category