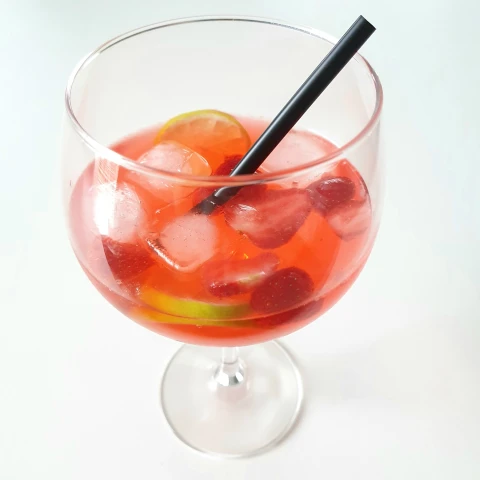 Strawberry Lime Spritz
This Strawberry Lime Spritz is a deliciously fresh cocktail that is therefore perfect for a summer day! The name already gives away the ingredients, because indeed, we make it with strawberry and lime, among other things. We also use gin and prosecco.
Share Strawberry Lime Spritz on social media
Preparation
Step 1 of 5

Take a cocktail shaker and put ice cubes in it.

Step 2 of 5

Add the strawberry liqueur, gin and lime juice. Shake!

Step 3 of 5

Take a balloon glass and put ice cubes, the lime slices and the sliced strawberry in it.

Step 4 of 5

Pour the cocktail through a strainer into the glass.

Step 5 of 5

Top up with the prosecco and stir once.
Related cocktails by taste
Related cocktails by color