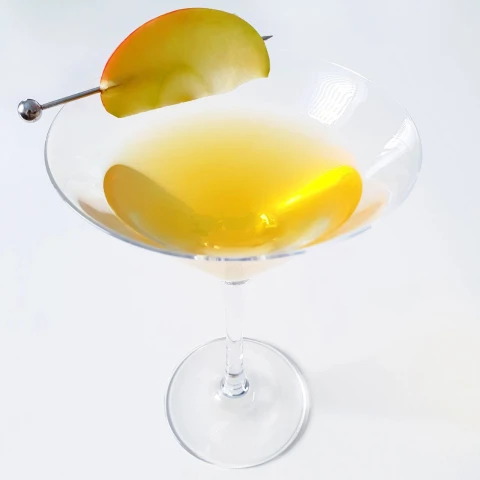 Virgin Appletini
The Virgin Appletini is a nice fresh cocktail, but without alcohol. For when you want to join cocktail night but don't feel like alcohol for a while!
Share Virgin Appletini on social media
Preparation
Step 1 of 4

Take a cocktail shaker and put ice cubes in it.

Step 2 of 4

Add the apple juice, lemon juice and sugar syrup. Shake!

Step 3 of 4

Take a martini glass and pour the cocktail into it through a strainer.

Step 4 of 4

Garnish with a piece of apple.
Related cocktails by taste
Related cocktails by color
Cocktails in same category