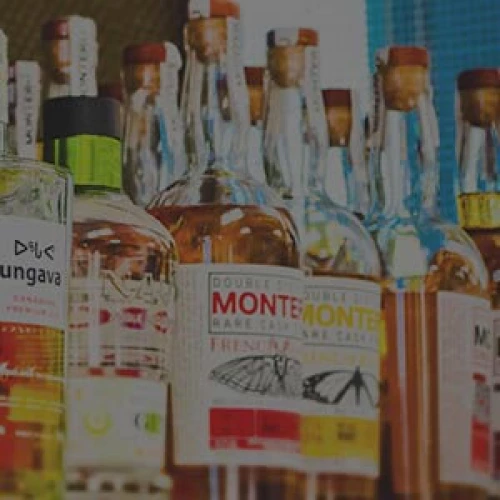 Virgin Cranberry Mojito
A cranberry mojito, but alochol-free! This is definitely a cocktail you drink when the weather is nice. You make it really easy! You'll need: cranberry juice, Sprite, mint and lime.
Share Virgin Cranberry Mojito on social media
Preparation
Step 1 of 4

Cut the lime into wedges.

Step 2 of 4

Take a long drink glass and put a few ice cubes in it.

Step 3 of 4

Add the mint leaves and the lime cut into wedges. Crush this a little with a bar spoon.

Step 4 of 4

Pour in the cranberry juice and Sprite. Stir once.
Related cocktails by taste
Related cocktails by color
Cocktails in same category