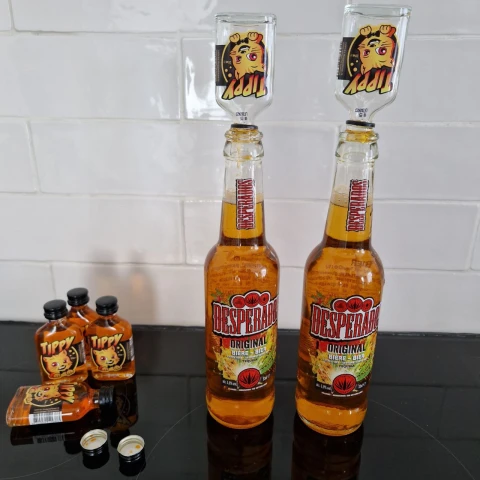 Tippy Desperados
The Tippy Desperados is not really a cocktail, but it is a very tasty twist on the normal Desperados! And the advantage: you only need 2 ingredients, a cold Desperados and a Tippy! Preferably both cold! Variation tip: try using a Corona beer instead of the Desperados with a lemon wedge.
Share Tippy Desperados on social media
Preparation
Step 1 of 3

Grab a cold Desperados and take a big sip from it.

Step 2 of 3

Then take the Tippy, twist off the cap and put it upside down in the Desperados.

Step 3 of 3

Drain the Tippy and you are ready to drink! Add another wedge of lime if necessary.
Related cocktails by taste
Related cocktails by color
Cocktails in same category