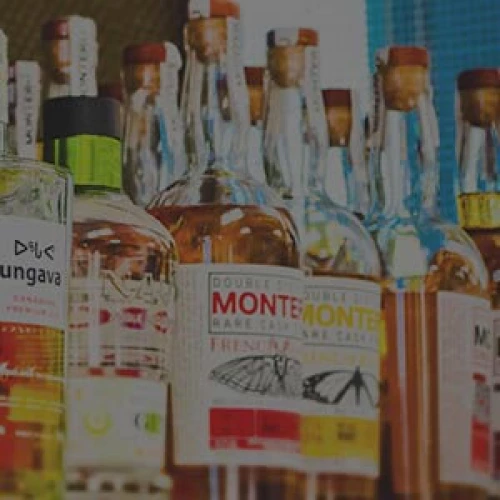 Kahlúa Mojito
We all know the Mojito as the very famous cocktail from Cuba. But this cocktail is slightly different. As the name suggests, it contains Kahlùa and the pineapple juice is not found in the original either. A delicious variation that you should definitely try!
Share Kahlúa Mojito on social media
Preparation
Step 1 of 4

Take a mojito glass and put the mint leaves in here. Muddle these a little.

Step 2 of 4

Pour in the Kahlúa, rum, lime juice and pineapple juice. Stir once.

Step 3 of 4

Add crushed ice and top the glass with the sparkling water.

Step 4 of 4

Garnish with some mint leaves if necessary.
Related cocktails by taste
Related cocktails by color